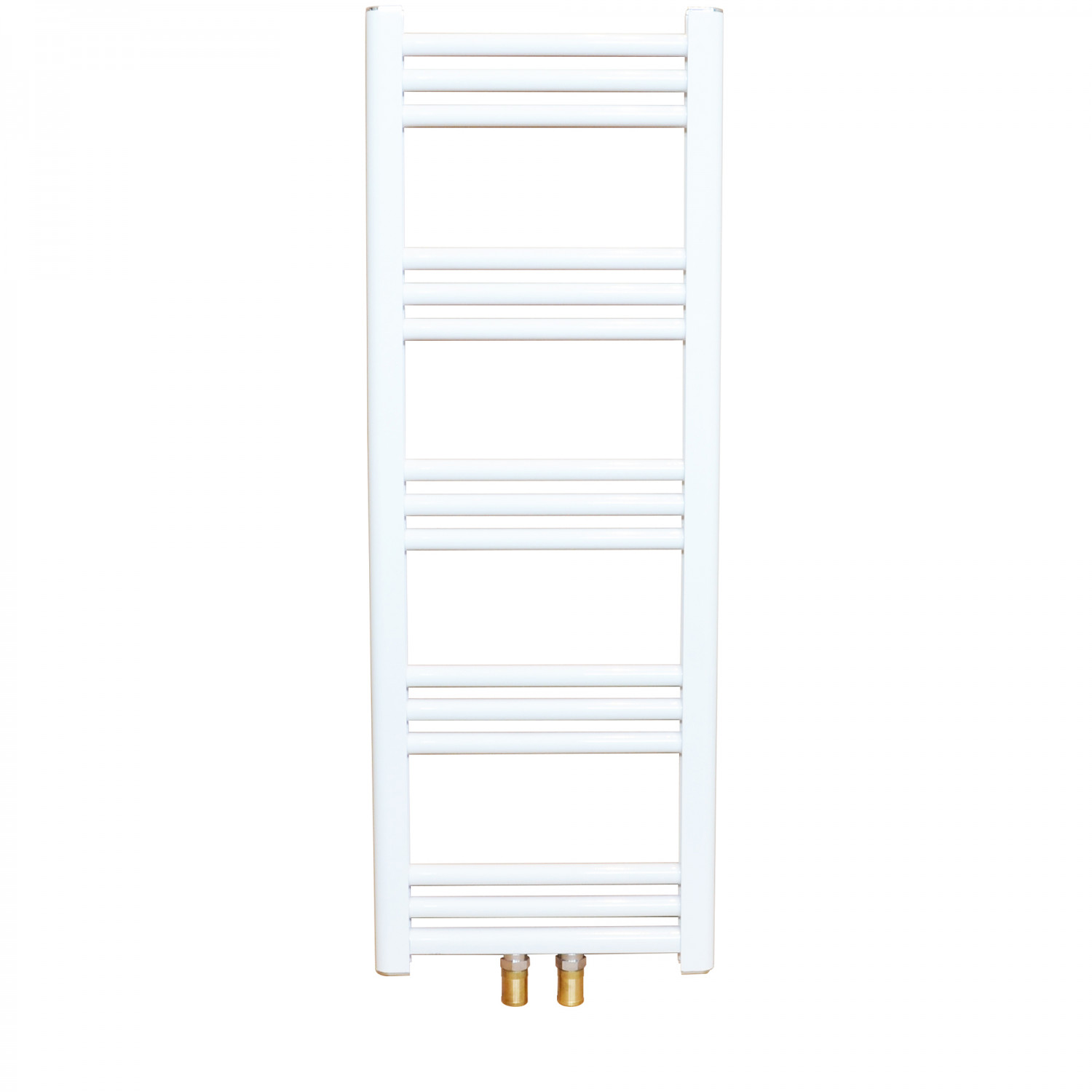 Over the years, caravan and motorhome manufacturers have fitted many models of chromed Alde heated towel rail.
Our towel rails continue to be popular today but they are only designed to dry towels, not heat the bathroom. They have no wattage rating and aren't classed as heat emitters.
But if you want a warmer bathroom, they can easily be replaced by a lightweight aluminium towel radiator putting out 200 watts, provided you have enough head room above the existing towel rail.
Towelling off and creaming up on a chilly morning becomes a little more enjoyable.
We can fit the aluminium towel radiator to your caravan/motorhome while you wait, here at the Moosewerks.