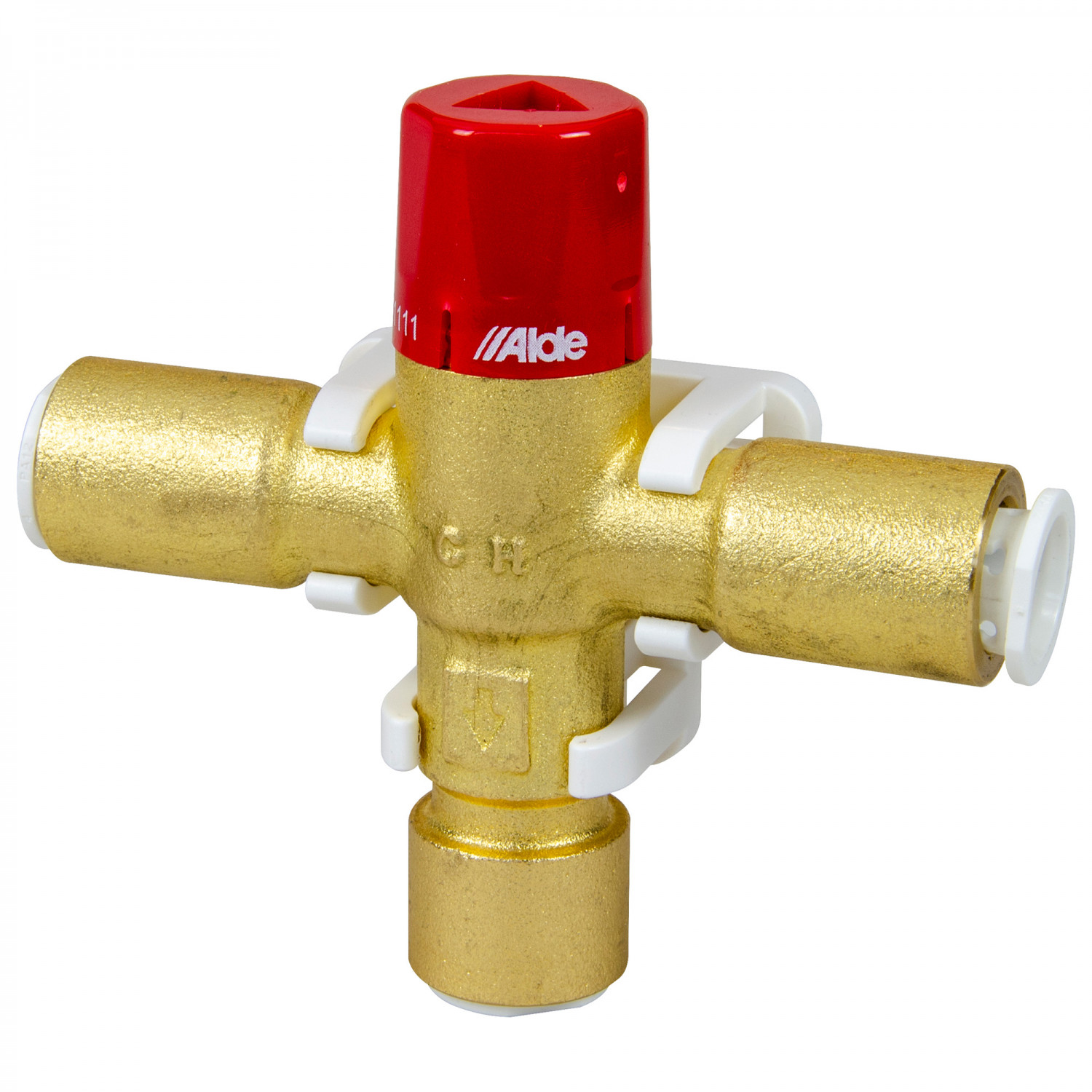 The water heaters in modern caravans and motorhomes must heat the water to scalding temperature to prevent the growth of deadly legionella bacteria. But in the UK there are no regulations that require installers to fit a thermostatic mixer valve to your caravan/motorhome, and unless you're connected to mains water supply you won't have a stable water pressure either.
This can make it a nuisance to dial in the hot water temperature when you're in the shower.
The Alde TMV3 mitigates these problems by mixing cold water with the hot, after the heater but before the shower, and at a set temperature. So the hot water to the shower is never scalding, rather is the right temperature for you. You don't need to dial in; just turn the shower control knob to fully hot.
The Alde TMV3 conforms to the highest UK standard set by the NHS, NSF TMV3, certified for use in hospitals, care homes and nurseries. Higher than BS EN standards, the TMV3 must have a faster response time, emergency shut-off if the cold water runs out and built-in filters to prevent clogging.
We can fit the Alde TMV3 to your caravan/motorhome while you wait, here at the Moosewerks.